Las Vegas casinos are set to reopen in the near future. When they do become available, they'll be practicing some new slot machine social distancing measures.
Vegas, like every other city, needs to be careful with the coranavirus (COVID-19) still afoot. You can read more about the slots social distancing measures below along with if they'll ultimately work.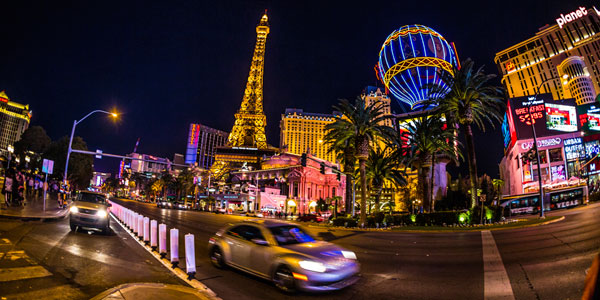 Dividers Will Help with Slot Machine Social Distancing
Casinos are installing Plexiglas dividers to separate players form each other. These dividers will help keep gamblers apart and from transmitting any airborne germs.
The dividers are already going up at many casinos. Vegas will soon get a chance to see how effective Plexiglas is at slowing COVID-19.
Not All Slot Machines Will Run
If you visit Las Vegas, you shouldn't expect to see every slot machine going off in the casino. Instead, gambling establishments may only operate at half or one-third capacity.
Social distancing is an important part of keeping the coronavirus at bay. People are asked to stand approximately 6 feet away from each other at many businesses.
Of course, slots aren't usually this far apart from each other. Therefore, casinos may need to shut down every other terminal to practice safe slot machine social distancing.
Slot Machines that Clean Themselves
Gaming venues are also rolling out self-cleaning slots. The latter refer to games that include a combination of dividers and self-cleaning mechanisms.
Those in favor of such terminals argue that casino personnel can't reasonably clean every machine. Therefore, the machines should have some ability to clean themselves.
Only time will tell how many casinos offer these types of slots. However, self-cleaning terminals sound like they'll be popular on paper.
In summary, you can expect some big changes to slots floors upon your next Vegas visit. All of these changes should help keep more people from getting COVID-19.