Online casinos give you the ability to play both free and real-money games. Assuming you want to play real money online slots, then you must place a deposit.
This process isn't so difficult in theory. However, it can be tough when you're totally new to online gaming.
This short guide discusses which options you have for depositing along with the optimal banking methods.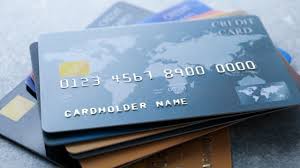 Real Money Online Slots Deposit Methods
Internet casinos differ on the quantity and type of banking options they feature. Smaller gaming sites may only let you deposit with credit cards (e.g. Visa, Mastercard) and Bitcoin.
Larger casinos feature a wealth of banking methods. For example, they might accept bank transfers, credit cards, e-wallets, cryptocurrencies, prepaid cards, and wire transfers.
Obviously, more options are better when it comes to real money online slots. You want at least one valid banking method you can use when funding your account.
Therefore, each casino does its best to accommodate a broad range of players. Those that feature more payment options have a better chance of connecting with gamblers.
What Should You Choose for Deposits?
Credit cards present the optimal way to fund an online casino account. They're quick, convenient, and, when paid off, inexpensive.
But the banks that issue Visa and Mastercard reject around 20% to 50% of credit-card deposits. Therefore, you may need to look towards another payment route when this keeps happening.
E-wallets are also convenient. However, they feature higher fees than the average payment method.
Cryptocurrencies are good options for those living in unregulated online gaming markets (e.g. most US states). They're decentralized and aren't subject to third-party control from banks.
Prepaid cards aren't quite as handy as the previously covered methods. However, most of these cards let you deposit anonymously without third-party control.