The UK Gambling Commission recently initiated a ban on slots credit card deposits. Neither land-based nor online casinos can accept payment via credit card.
This new restriction presents problems for the gaming industry. It also figures to create more headaches for gamblers.
You can read more about why this ban was initiated along with how to get around it when gambling in Britain.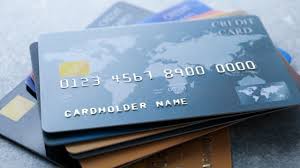 Why Did the UKGC Ban Slots Credit Card Deposits?
Tom Watson, former Deputy Director of the Labour Party, began pushing for a ban on slots credit card deposits in 2017. He cited claims that slot machines are the "crack-cocaine" of gambling and needed to be limited.
Watson also vowed that he would initiate this ban if the Labour Party ever became the majority in UK Parliament. He hasn't won an election yet and stepped down as deputy director last year.
However, Watson's message resonated with the UK Gambling Commission. The latter picked up the torch and began pushing to end credit card gambling payments.
By early 2020, the UKGC got their wish. They were able to put a halt to deposits made with Visa, Mastercard, American Express, or any other card.
How Will Brits Deposit & Play Slots?
UK residents can still fund their online casino accounts through e-wallets, prepaid cards, bank transfers, and wire transfers. Therefore, online slots players still have many options in England, Northern Ireland, Scotland, and Wales.
Land-based casino players, on the other hand, are a bit more limited. They can still bring cash to the casino.
However, they won't be able to replenish their slots bankroll or chip stack through a credit card. They'll definitely be feeling the sting of this new ban.
Nevertheless, the UK has dealt with plenty of gambling addiction. This ban could help curb some of the country's gaming addiction.