The online gaming world offers many banking options that you can use to enjoy internet slot machines. Neteller slots are definitely among the most popular.
Neteller is a famous e-wallet that's been used in gaming since the late 1990s. As you'll see below, though, it's not the most-desirable payment method at online casinos.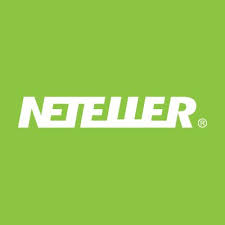 What Is Neteller?
Neteller is a European-based e-wallet company that's been operating since 1999. It started with a focus on the gaming world.
As you may know, e-wallets let you move money to and from online gambling sites. You simply need to link a bank account and/or credit card to your e-wallet to begin transferring money.
Neteller is one of the most-notable brands in the e-wallet game. It's commonly used by many gamblers across the world.
Why Is Neteller So Popular Among Online Slots Players?
As covered earlier, Neteller focused on internet gambling when it started out. It was able to develop a strong reputation in this space.
The UIGEA forced the company to vacate the United States in late 2006. This event caused a hit to the company's bottom line.
However, Neteller has never wavered from their mission to provide financial services to gamblers and other types of customers. In fact, they're even available in regulated US markets, such as New Jersey and Pennsylvania.
What's the Problem with Neteller Slots?
Many online casinos don't count Neteller deposits towards bonuses. So, you're not going to qualify for Neteller slots bonuses when using this e-wallet.
You might wonder why this is the case. Apparently, those who work every loophole possible with bonuses (e.g. bonus abusers) prefer Neteller withdrawals.
The latter helps them cash out funds as quickly as possible. Neteller hasn't done anything wrong in this instance, but their service still lets bonus abusers get away with their scams.
You should read a casino's terms and conditions to ensure that Neteller slots do indeed quality for bonuses.