The online gaming world is filled with plenty of fine real money games. However, you may be stumped when it comes to real money online slots deposits.
After all, most gaming sites offer an abundance of payment methods. This variety is both helpful and confusing.
Assuming you'd like to know more on optimal banking options, then you can keep reading this short guide.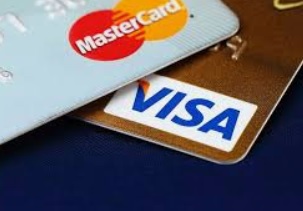 What Payment Methods Do Casinos Accept?
Each casino can differ from the next when it comes to real money online slots deposits. Generally speaking, though, all gaming sites accept credit cards.
Visa and Mastercard are institutions in the gambling world. Outside of the UK, pretty much every country can use credit cards for deposits.
E-checks present another popular way to fund an account. As long as you have a bank account, you can send e-checks to casinos for free and with little time wasted.
E-wallets offer convenience as well. You simply need to connect your bank account to a service like Neteller or Skrill to get started.
Cryptocurrencies are great for if you live in an unregulated gaming market. They're decentralized and allow you to deposit without worrying about a bank rejecting the transaction.
Look for Options that Double as Cashout Methods
You may have no trouble finding a deposit method. However, you could run into trouble when cashing out if you're not prepared.
That said, I recommend choosing deposit options that also double as withdrawal methods. This way, you can conveniently use one method to fund your account and get your money.
Neteller, Bitcoin, and e-checks all fall into this category. Some markets also allow you to withdraw funds via credit cards too.
From an overall perspective, you should always look at an online casino's banking section beforehand. This practice ensures that you don't waste any time with a casino you can't deposit at.