Street Fighter II slot quickly become one of the hottest online games when it was released in May 2020. However, NetEnt—the game's creator—has chosen to pull it from the market.
NetEnt had "internal concerns" over problem gambling when looking at the staking behavior. I'll cover more on this issue along with if Street Fighter II will ever return.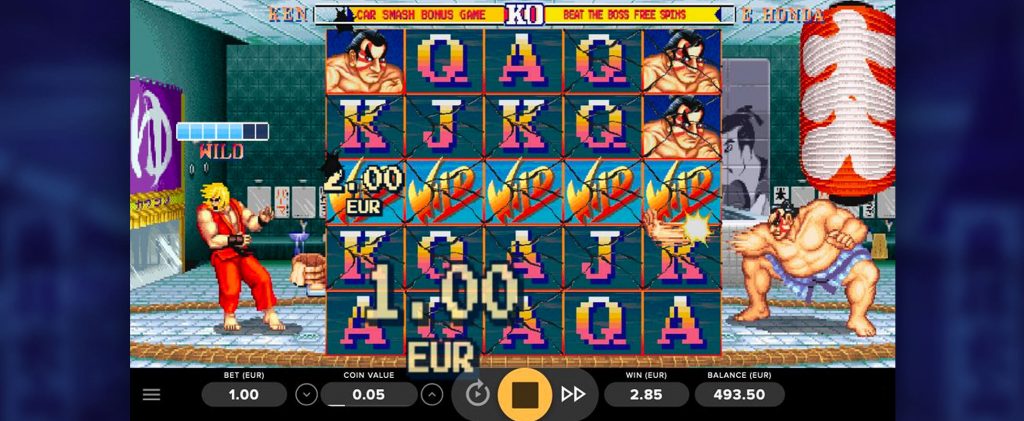 Bonus Bets Doomed Street Fighter II Slot
NetEnt fashioned Street Fighter II after the same-titled Capcom arcade game from 1991. It also drummed up quite a bit of publicity for this slot too.
However, NetEnt began having second thoughts over the staking mechanics involving the bonus round. In particular, the bet sizes change as gamblers become close to triggering bonuses.
Leaked Email Provides the Answers
Victor Melander, Head of Communication at NetEnt, drafted an email for customers that has already been leaked. The email notes that the company wants to take Street Fighter II slot offline and examine it closer:
Dear Customer,
We have identified a potential situation whereby player staking behavior could impact the intended gameplay experience on our recent release Street Fighter™️ II: The World Warrior Slot.
Please be assured that to date the game has been performing within the expected parameters in respect to the certified math model and RTP on a network level.
We have taken the decision to implement the following steps:
1: In the coming hours, we will temporarily disable Street Fighter™️ II: The World Warrior Slot in production.
2: Our teams have already identified a fix that will prevent this issue from occurring, and we are in the process of implementing this. Once this game is certified by our test house, we will make it available to you.
Please accept our apologies for the inconvenience caused, and rest assured we are working hard to get this game back up and running for you as soon as possible.
Thank you for your understanding, and should you require any further information please reach out to your Account Manager.
Will Street Fighter II Be Back?
You can still play Street Fighter II: The World Warrior on NetEnt's website. However, this game is no longer available for real money play.
Based on Melander's email, I expect this slot to be back at online casinos in the future. But I can't really guess on the exact time frame when this will happen.