The coronavirus has ravaged much of the world and forced Las Vegas casinos to shut down. When these casinos open back up, they may use slot machine dividers to protect gamblers.
These dividers offer the promise of reducing germs spread around the casinos. For example, they could block airborne germs spread by somebody coughing.
Of course, these dividers may not be entirely perfect either. You can read why below along with more on slot machine dividers.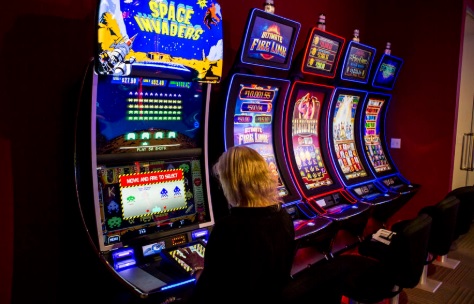 What's the Plan with Slot Machine Dividers?
Nevada Gov. Steve Sisolak has yet to determine when casinos in the Silver State can reopen. But whenever Sisolak approves, Vegas casinos will need to take precautions.
Dividers could very well be key to these precautions. Gambling establishments are already figuring out how to apply these clear, acrylic dividers to their machines.
"It's us trying to take care of our existing customers," says entrepreneur James Swanson.
"It's also us trying to keep busy (during the shutdown) and come up with innovative ideas and introduce them to the properties. It's basically a team effort between everyone in the city."
Swanson heads Screaming Images and is producing these Plexiglas dividers. He notes that his products are easy to clean and, when installed, won't cause damage to slot machines and table games.
Vegas Is Certainly Interested in Dividers
Screaming Images has already drawn plenty of interest from Las Vegas casinos. The iconic El Cortez is one such gambling venue that's interested in dividers.
"When he reached out about this new technology," said El Cortez manager Adam Wiesber.
"With everything being such an unknown to us and the industry, any new idea that could potentially work to protect employees and customers we're willing to take a look at."
With casinos still shut down, the industry has plenty of time to work on various measures to combat COVID-19. Dividers definitely look to be one of these options.