Skill based slot machines haven't taken off in Las Vegas yet. However, GameCo CEO Blaine Graboyes believes that 2020 will be the big year for this niche.
Graboyes claims that his company's games have slowly been gaining adoption. Now, GameCo could finally be poised for widespread success.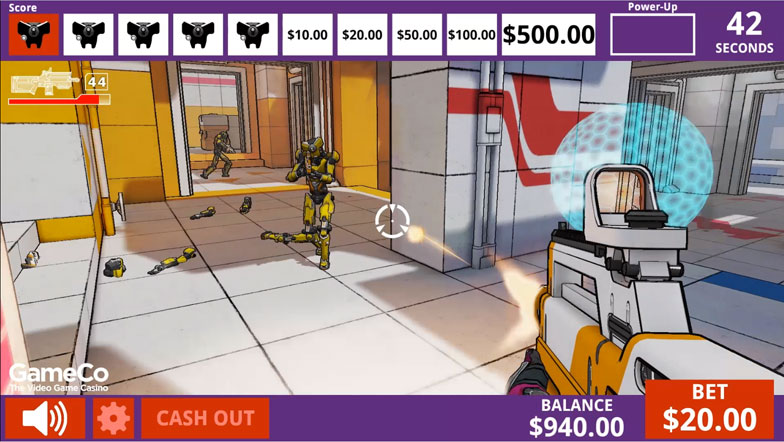 "Video game gambling is fun. Video games are fun. Gambling is fun," he says.
"I don't think players care about the term skill. I think what they're interested in is the thrill and anticipation of gambling and the fun and interactivity of video games. That's what we deliver in our video game gambling products."
Research Backs Up the Rise of Skill Based Slot Machines
Skill based slots exist to entertain the younger crowd. After all, millennials aren't playing slot machines like previous generations.
Casino adoption and revenue doesn't quite support the idea that skill based gaming is popular. However, research shows that these games are catching on.
Graboyes points out how GameCo machines are generating 60 percent of their revenue from gamblers aged 21-49. The same age demographic wagers 20% less on regular slot machines.
Skill Based Slot Machines Popular from Vegas to Mississippi
Las Vegas the mecca of American gambling. GameCo is obviously targeting the Sin City crowd as a result.
However, they're also experiencing success with casinos throughout the United States.
"We set out to give casinos products that would monetize a younger Gen X and millennial audience, and we're very proud to have the data now after three years that proves that," Graboyes explains.
"So, whether we're at a tribal casino in the rural South, or a commercial casino in Nevada, we are seeing that anywhere between 60 to 80 percent of play on our games is (age) 49 and under."
Skill based slot machines still have a ways to go before reaching mass adoption. However, they at least appear headed in the right direction in the New Year.