The horse racing industry has been fading for decades. However racino slot machines have helped keep this industry from totally dying out.
As you may know, a racino features a combination of a racetrack and casino. They give visitors two forms of entertainment to enjoy.
I'm going to keep discussing racino slots along with why they've been so instrumental to horse racing.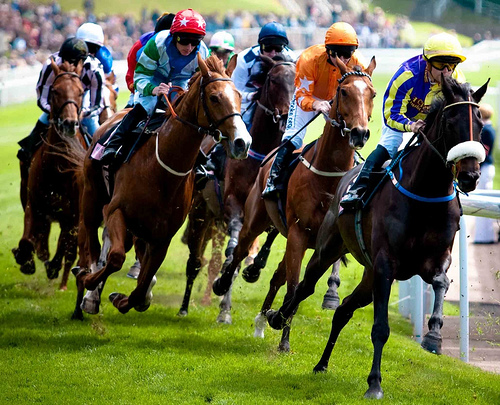 Why Did Racetracks Add Racino Slot Machines?
Horse racing was once a premiere sport in America. It still does retain a lot of popularity in certain states (e.g. Kentucky) and countries (Dubai).
However, horse racing has always drawn much of its popularity from gambling. The industry now has far more competition.
Casinos, poker rooms, sportsbooks, and slots parlors now fill the landscape. Online slots provide yet another way for people to place bets.
Racetracks have been suffering as a result for years. They added racino slot machines to help remedy the problem.
Why Not Just Add More Casinos?
The horse racing industry developed a lot of connections during its rise to prominence. Track owners and industry figureheads also became quite wealthy from the gambling aspect.
However, the same people have seen their once-proud sport fade away. They've used their connections in an effort to save horse racing.
These connections have resulted in racino slot machines. The latter let people gamble at racetracks and, subsequently, keep the sport of horse racing alive.
Revenue from these slots is basically propping up the entire industry. Without it, racetracks would've already closed down.
Are Racino Slot Machines in Any Danger?
People continue to love slots. However, not everybody is so in love with horse racing.
Animal rights activists would love nothing more than to abolish horse racing. Assuming the racinos were ever forced to close, then the slot machines might quickly follow them.
Of course, plenty of opportunities will always exist to play slots at online and land-based casinos.