The novel coronavirus is beginning to spread across Europe and into the United States. This pandemic is threatening many things, including slot machines.
Coronavirus slot machines fears are causing some people to avoid these games. After all, people don't want to risk playing the same machine as somebody with the virus.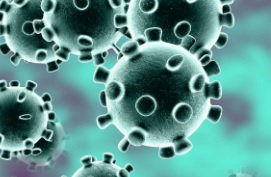 How will all of this affect the gambling industry? I'll answer this by covering more on Coronavirus slot machines worries, loss of revenue, and the results.
Coronavirus Slot Machine Closures Will Affect Land Based Casino Industry
The state of Nevada is currently discussing a shutdown of all casinos in the state. These closures would affect Las Vegas, Reno, Laughlin, and every other Nevada casino town.
Many countries in Asia and Europe have already closed their casinos. They see this as a necessary measure to prevent the virus from spreading.
I assume that the Silver State, as well as other American states, will eventually shut off their gambling industries too.
Slot Machines Won't Bring In Revenue
Slot machines are currently the lifeblood of the American gambling industry. They bring in between 65% and 70% of revenue for most gaming jurisdictions.
The story is the same across various other gambling hot spots throughout the world. Casinos need this slots revenue to survive.
As it stands now, though, they're not getting the revenue they need. This situation will probably remain unchanged for the foreseeable future.
Casinos Will Likely Rely on Loans
What do casinos do when they can't generate any money due to Coronavirus slot machines fears? They'll need to take out loans.
The US government is discussing a stimulus package that would enable casinos to get low-interest loans to survive.
Of course, these loans aren't free and require the money to be paid back. But they'd at least ensure that the land-based gambling industry doesn't go belly up during the pandemic.