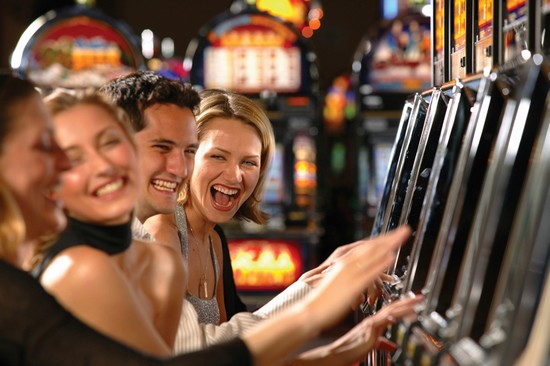 When talking to a non-slots player, a question that often comes up is WHY exactly you play online slots. After all, non-players can't get past the fact that somebody would play a negative expectation game. And the reason why one plays differs greatly depending upon the specific person. That said, I thought it'd be interesting to throw out a few common reasons why people play internet slots, and ask which of these reasons motivates you to spin the reels.
Fun Game Themes
This is a broad, but very common aspect that draws players to slots games. For example, if you're an Iron Man fan, the Iron Man slots game would be a natural fit for you. Likewise, if you enjoy ghost stories, a spooky slots game might draw your attention. And the cool thing is that modern online slots are getting really good at keeping players more entertained than ever before.
Bonus Rounds
Game developers have discovered that bonus rounds add major value for some slots players. This can really be seen with the skill-based bonus rounds that are being developed because they give players actual control over their results. But the fixed-odds bonus rounds are also fun because they are second-screen games that give players a temporary break from the reels.
Thrill of Gambling
For centuries, people have received many thrills from playing online casino games. And the same remains true for some online slots players, who envision themselves winning life-changing payouts. This is one big motivator for playing progressive slots, some of which offer seven-figure jackpots!
Social Experience
Slots games aren't like table games, where you're all playing against the dealer and cheering each other on. But that's not to say they can't be a social experience because you can sit in the same room as a buddy and play slots on your laptops/mobile devices. And if one of you happens to win big…well, it's time to celebrate!
A Combination
Who says that you have to pick just ONE reason to love online slots? Some players love these games for a combination of bonus rounds, game themes, gambling thrills and/or the social aspect. And the likely truth is that most players will fall into this combination category.