Not long ago, Pennsylvania legislators paved the way for mini casinos. Now, a Pennsylvania mini casino is set to launch where an old Sears once was in the York (PA) Galleria Mall.
Department stores have been struggling for years. However, mini casinos are just getting their start in the Keystone State. Therefore, the scenario where a mini casino takes over a major department store is fitting.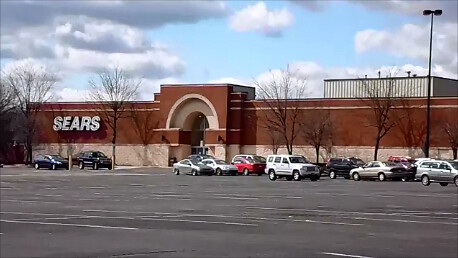 Pennsylvania Mini Casino Will Offer Numerous Slots Options
The upcoming casino in York may not be so "mini" after all. It's set to feature 500 slot machines when it launches in the future.
Owned by Penn National Gaming, the gambling establishment will span 80,000 feet. The shuttered Sears department store covered the same amount of space.
With just over 44,000 residents, York isn't the biggest city in PA. However, it will soon offer its own casino near a strategic Maryland border location.
All 500 slot machines will be housed on a single floor. The gambling venue will also offer 24 table games, an off-track betting parlor, a sportsbook, and restaurants.
Boosting the York Economy
York hasn't boasted much economic growth in recent decades. Penn National's upcoming Hollywood mini casino should help change this to some degree.
The project will create 260 construction jobs, 200 of which will be full-timers. Once the Pennsylvania mini casino is running, it will pay around $1 million in annual tax revenue to Springettsbury Township.
Can Pennsylvania Support So Many Casinos?
The Keystone State already features heavy competition in its gambling market. This mini casino, and others, will only bolster the competition.
However, PA lawmakers see these smaller gambling venues as a way to generate additional tax revenue. They've had so much success with large casinos that they want to capitalize even more.
No concrete date exists on the launch of the Pennsylvania mini casino.