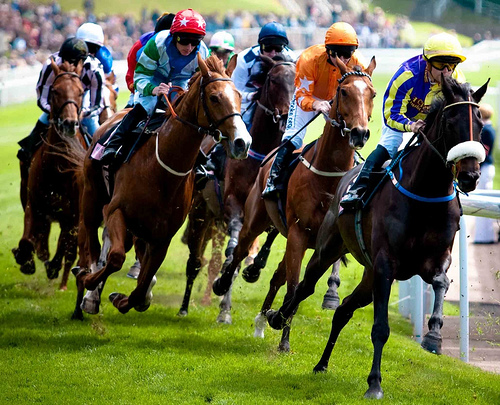 While many bettors still follow horse racing, its popularity has taken a hit in recent years. In fact, most racetracks face closure due to low revenue and intense competition from other gambling options.
Many states are approving racinos in an effort to save these tracks – most of which have been open for decades. A racino gives tracks the ability to offer slot machines and/or table games. And this is huge with regard to drawing casino players who won't visit for racing alone.
Florida, Maine, and Ohio are a few examples of states that have kept their tracks alive thanks to slot machine approval. Due to slots, these states' racetracks don't have to rely solely on the declining parimutuel betting industry.
Of course, not all states are so apt to help their parimutuel facilities. Numerous bills have been proposed to the Illinois congress, with none gaining any serious traction. Given that the Prairie State has 10 riverboat casino and numerous video lottery facilities, it's hard for their racetracks to compete.
Odds are that racetracks without slot machines and table games will eventually close down. We're no longer in the mid-1900s, and horse and dog racing just don't draw bettors like they used to.
Does this mean that the parimutuel industry is doomed? No, there are still states like Kentucky and California that have solid horse-racing followings.
But again, racetracks don't have the same appeal that they did years ago. Casinos are found virtually everywhere, and gambling saturation means some facilities will fade away.
You can expect to continue seeing more racetracks become racinos. Either that, or they'll close up due to their inability to compete with local casinos and other gaming options.