Caesars Entertainment tried out skill-based gaming at its three Atlantic City properties. And apparently, things didn't go so well.
Caesars will remove a combined 21 skill-based gambling games from Caesars Atlantic City, Bally's, and Harrah's Resort.
According to Melissa Price, senior vice president of gaming enterprise for Caesars, the problem is that these games just didn't make enough money. And the company could no long justify floor space for skill-based gaming.
What Went Wrong with Skill-Based Gaming?
Unlike slot machines, skill-based casino games give players an element of control over their destiny. Rather than returning a set long-term percentage, a player's skill can add a little more to the payback. This also works in the reverse, where bad players can lose more money.
Either way, these games were predicted to appeal to millennials, who don't play slot machines. And Caesars rolled out Danger Arena as their first experiment to test this theory.
As we covered before, Danger Arena is a first-person shooter that sees players blast monsters. In theory, this sounds like a fun concept. But when put into practice, players couldn't tell this from another slot machine
"We all understood that we were learning and experimenting," Price told the Press of Atlantic City. "It was a big learning experience for all of us. People have to come find the games in a sea of 1,500 slots.
"If I put a game in the middle of the sea of slots, it just looks the same. Potential players just walk right past,"
Casino Millennial Dilemma Still Unsolved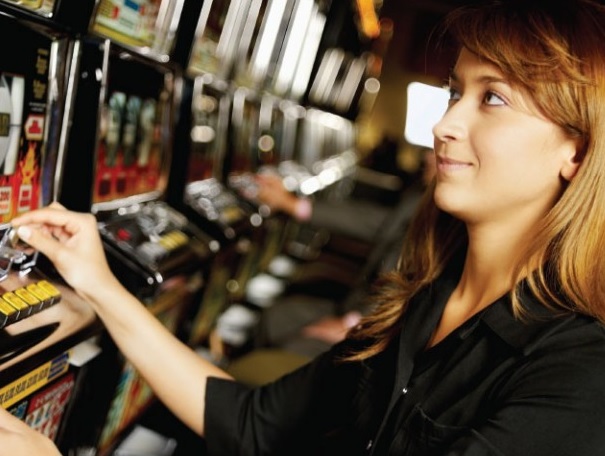 Casinos have looked to e-sports for a solution on how they can get more millennials playing casino games. After all, e-sports are one of the biggest rising industries in gaming. But it doesn't seem that this age group – born from 1980 to 2000 – is ready to treat skill-based gaming quite the same way.
This doesn't mean that casinos will give up, though, because millennials are America's largest generation at 75.4 million. Going further, their buying power ($2.5 trillion) is expected to overtake baby boomers in the year 2020.
"Yes, it's true that there are fewer millennials playing slot machines," Price said while adding that only 8% of Caesars' slots revenue comes from millennials.
Don't Expect Skill-Based Gaming to Go Away
This may be the end of skill-based gaming at Caesars' Atlantic City properties. But it's not the end of it entirely. Tropicana Atlantic City has three such games on their main floor. Meanwhile, other Nevada and Atlantic City casinos are interested in the subject.
That said, it'll be interesting to see if skill-based casino games can gain any more push the next time that somebody tries them out.